Exploring Beyond Cabarita Beach:
Your Gateway to Unforgettable Day Trips
Cabarita Beach, a serene coastal haven in Northern NSW, not only offers its own captivating charms but also serves as the perfect gateway to a realm of exciting day trips that promise to enrich your holiday experience.
With short drives to nearby destinations such as Kingscliff, Murwillumbah, Tyalgum, Uki, Byron Bay, Brunswick Heads, Hastings Point, Pottsville, Casuarina, and Fingal Head, your opportunities for exploration are boundless.
As you embark on these day trips, you'll uncover the stunning attractions of these regions, all while knowing that your tranquil oasis at Cabarita Beach awaits your return.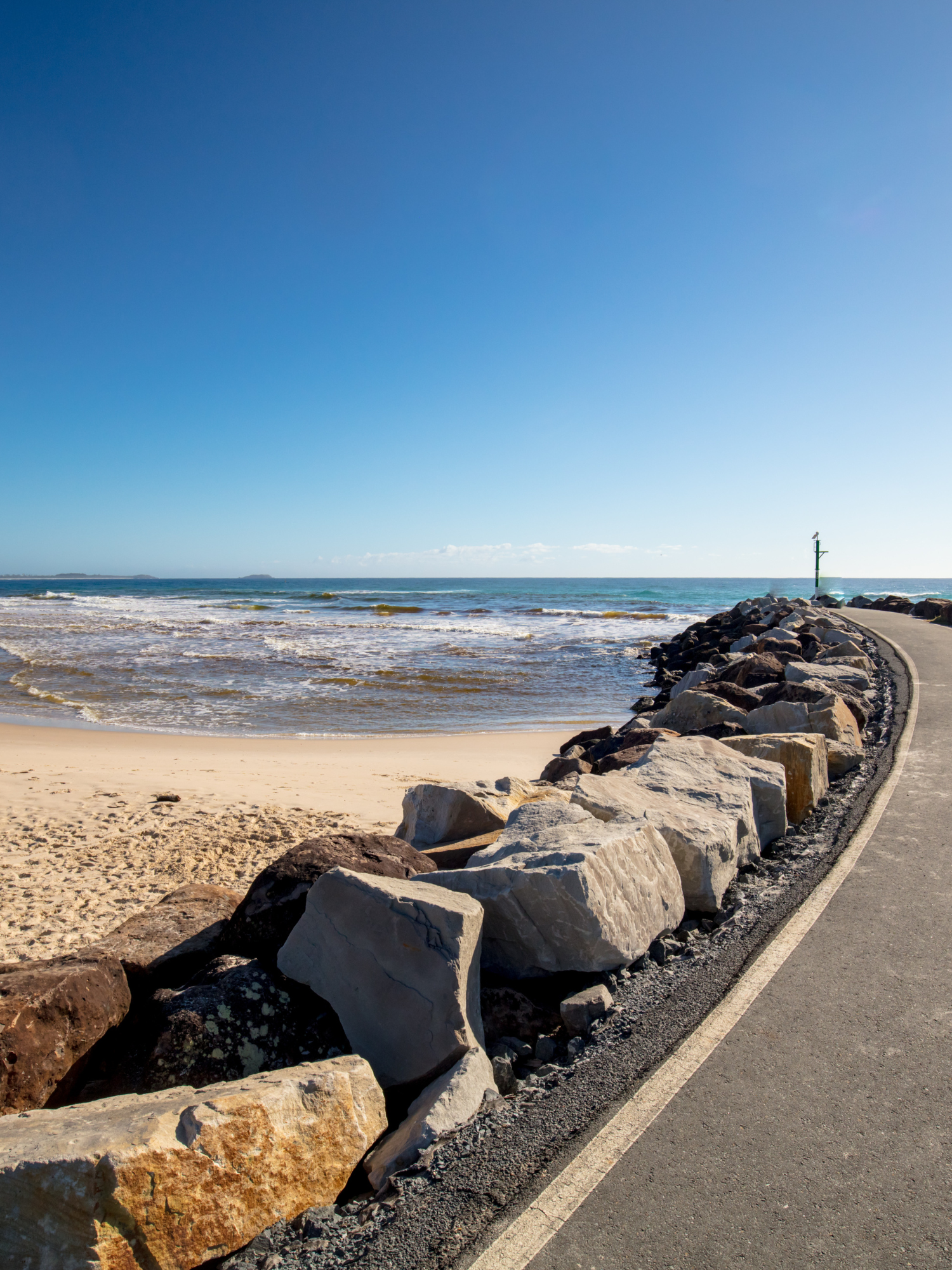 Kingscliff
A Coastal Gem. Venture just a short distance north by car, by bike or by foot to Kingscliff, a charming seaside town known for its laid-back atmosphere and breathtaking beaches. Stroll along the stunning coastline, indulge in delectable dining at local cafes and restaurants, and enjoy boutique shopping that offers unique treasures. Kingscliff also boasts excellent surf conditions, making it a perfect spot for both seasoned surfers and those eager to catch their first wave.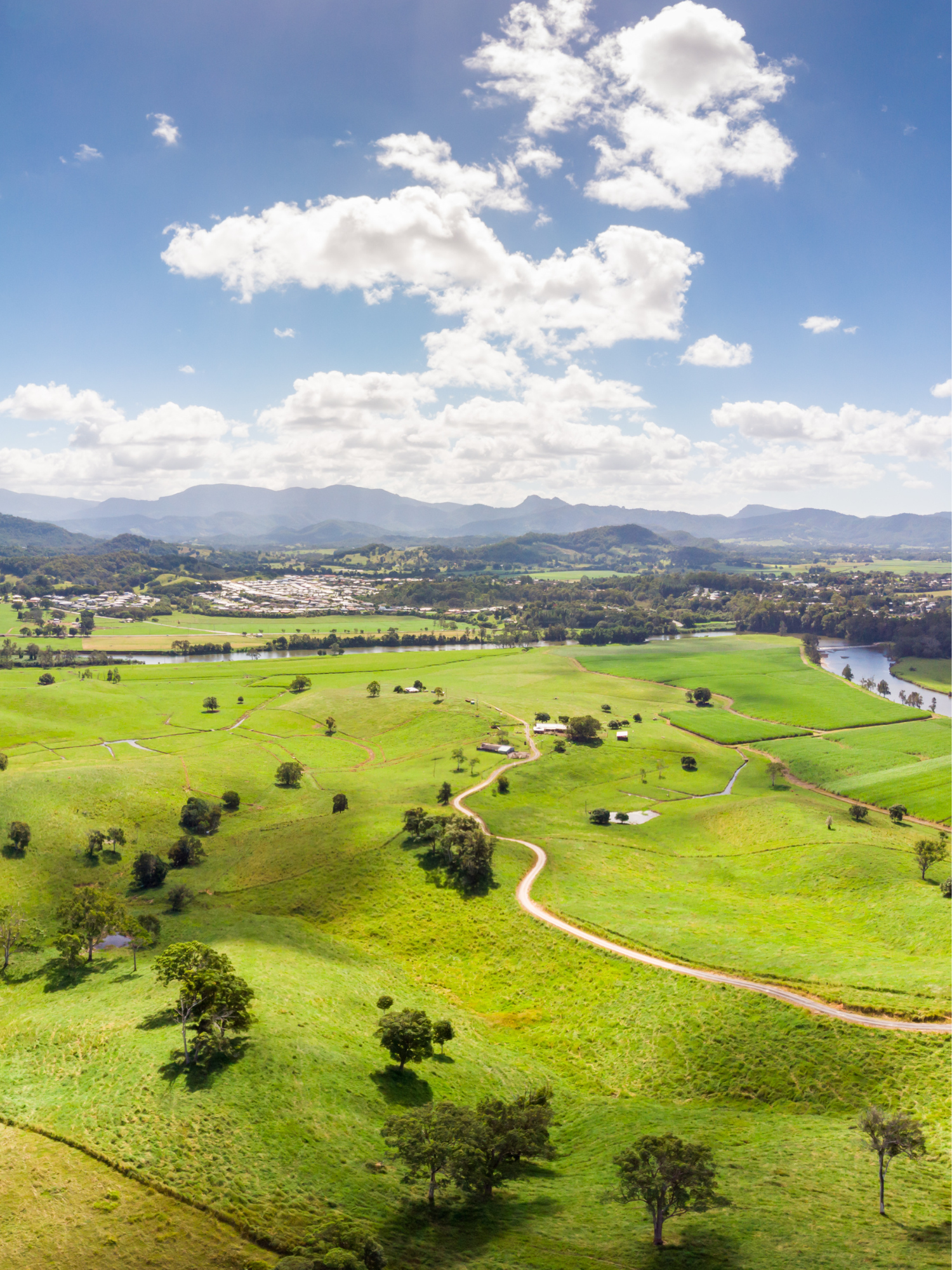 Murwillumbah
Heading inland, the historic town of Murwillumbah beckons with its rich cultural offerings and natural beauty. Explore art galleries, museums, and charming boutiques nestled within its picturesque streets. Don't miss a visit to the Tweed Regional Gallery & Margaret Olley Art Centre, a cultural gem that houses a remarkable collection of Australian art. For nature enthusiasts, views of Mount Warning (Wollumbin), a towering volcanic remnant, offers a breathtaking sight. The Rail Trail is a treat for nature lovers of all ages.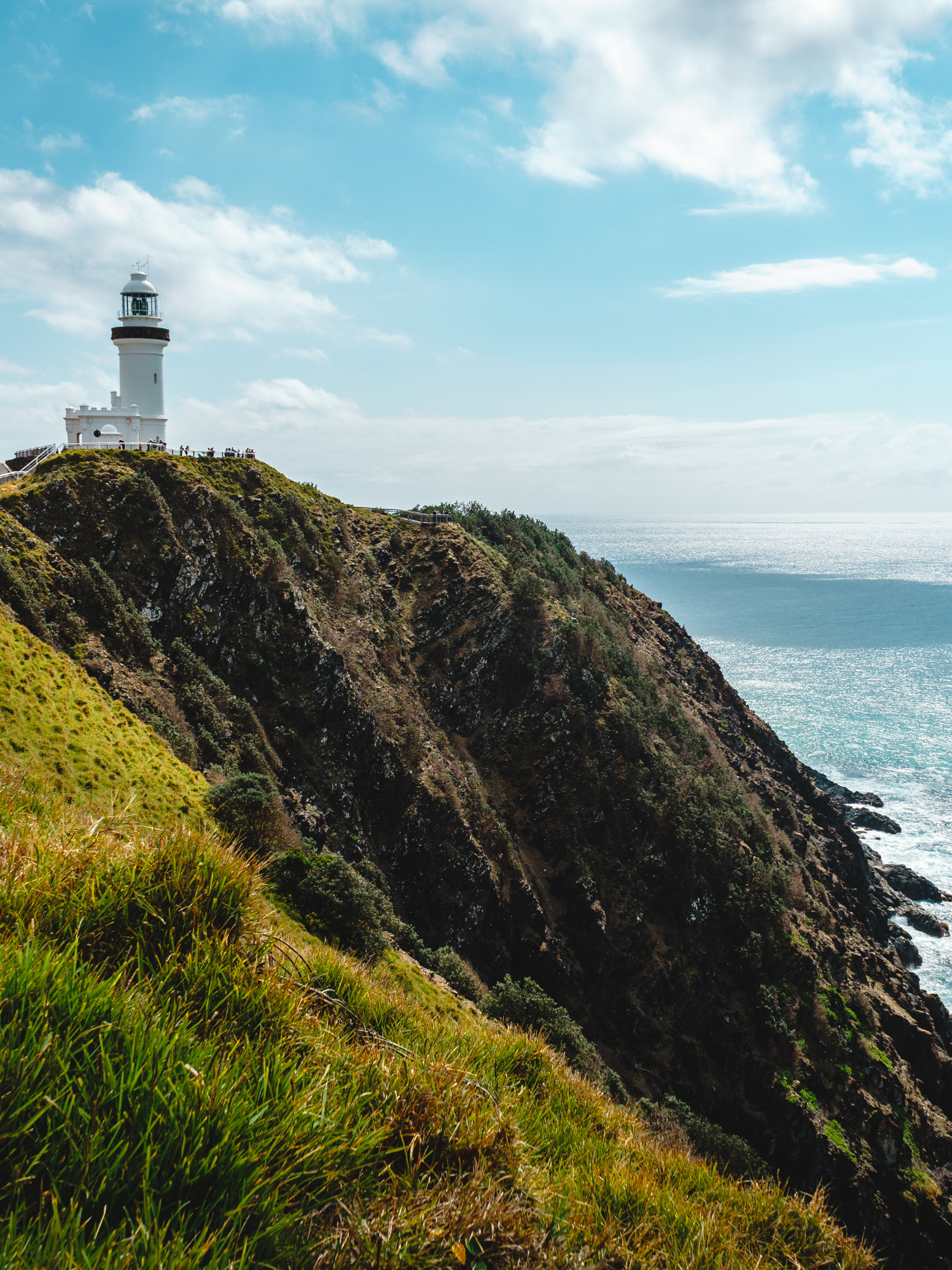 Byron Bay
A slightly longer drive to the south leads you to the iconic Byron Bay, a must-visit coastal destination. Embrace the bohemian spirit of the town as you explore vibrant markets, art galleries, and a lively dining scene.
Byron Bay's stunning beaches are ideal for sunbathing, surfing, or simply taking in the breathtaking ocean vistas. Be sure to visit the Cape Byron Lighthouse for panoramic views and the chance to spot migrating whales (between June and November).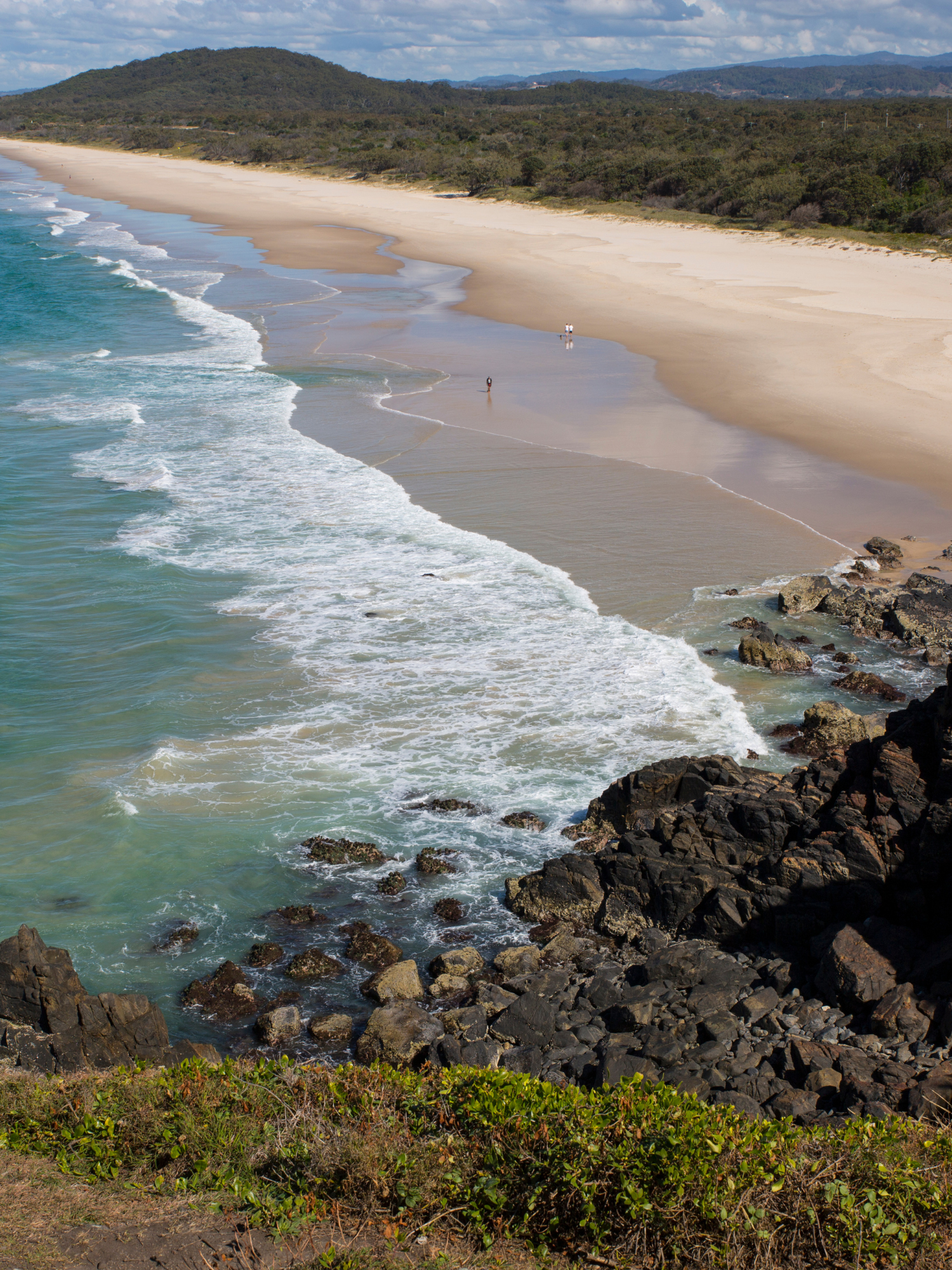 Hastings Point and Pottsville
Discover the peaceful beauty of Hastings Point and Pottsville, neighbouring coastal towns that offer serene escapes. Hastings Point boasts a stunning estuary and calm waters, perfect for swimming, fishing, and stand-up paddleboarding. Pottsville's pristine beaches and laid-back ambience make it a fantastic spot for relaxation and beachside picnics.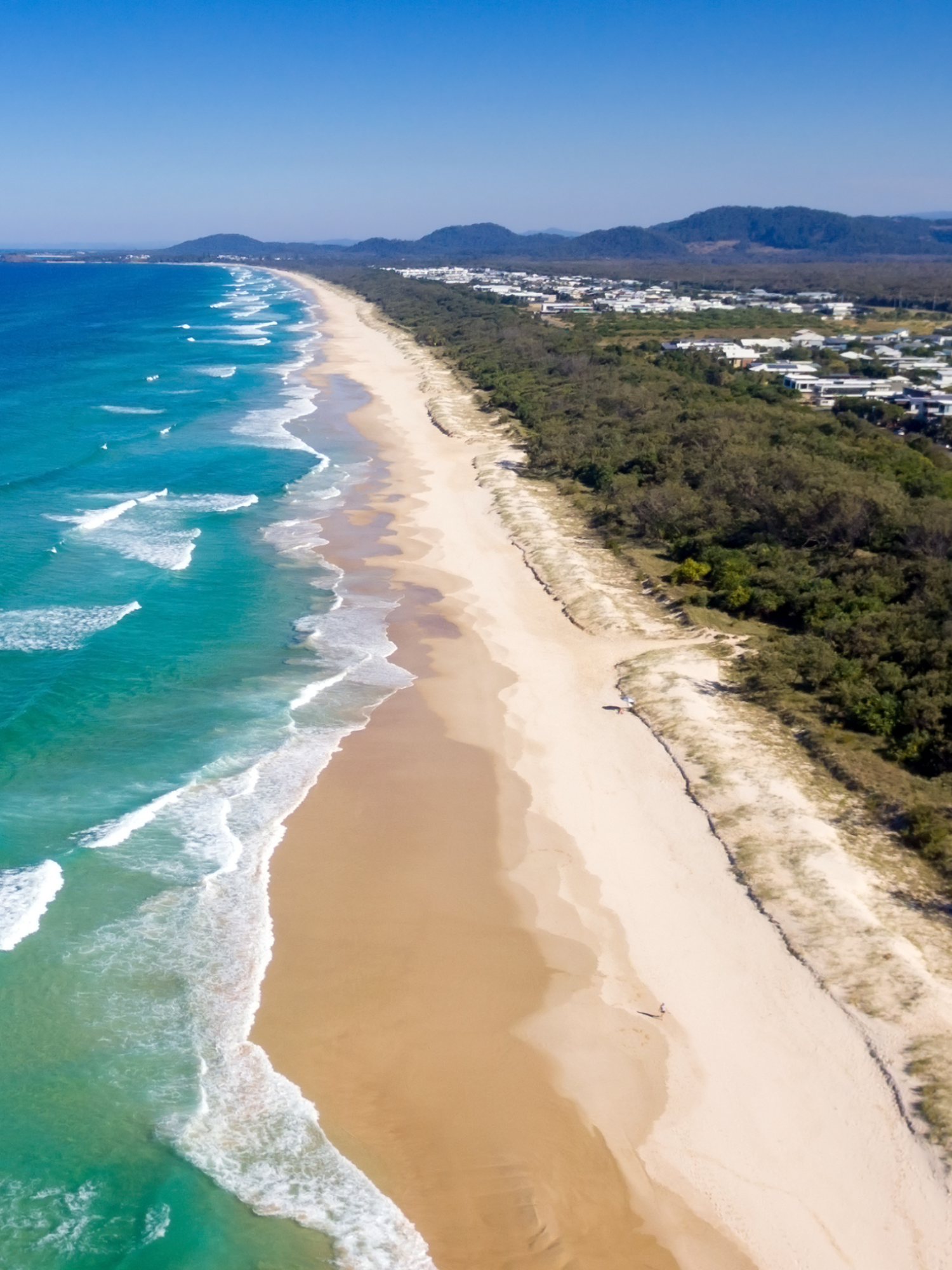 Casuarina
Nature and Luxury Casuarina is a place where natural beauty meets luxury living. Explore its gorgeous beaches and nature trails, and indulge in upscale shopping and dining experiences. This tranquil coastal gem also offers a chance to unwind at its world-class spas and wellness centres.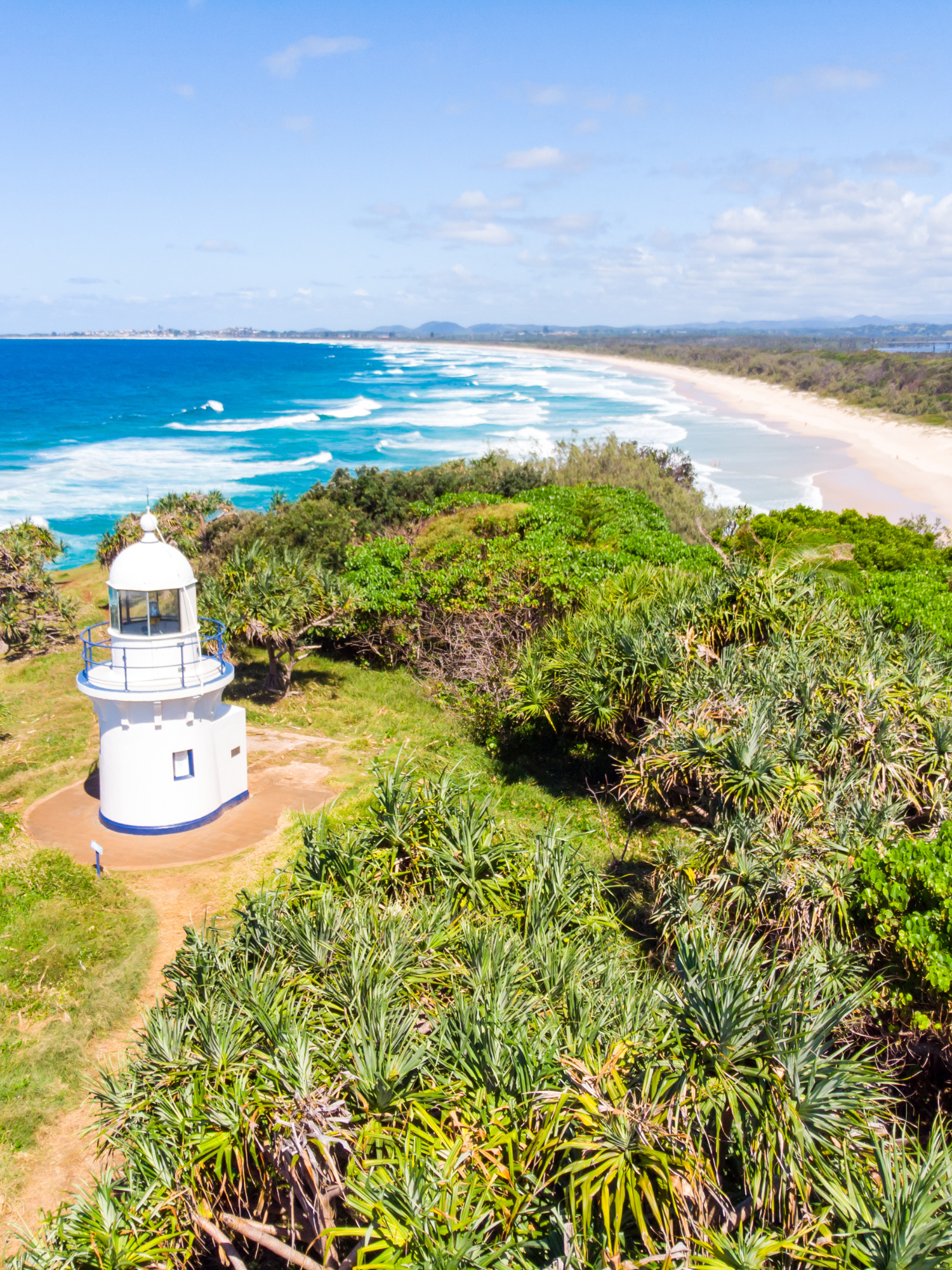 Fingal Head
Journey to Fingal Head, a hidden gem that exudes tranquillity and beauty. Explore the dreamlike Fingal Head Lighthouse, perched atop ancient volcanic formations. Take leisurely walks along the coastal trails and beaches, enjoying a sense of serenity unique to this exquisite location. Enjoy a picnic box created lovingly by Caba Social and enjoy the whole day.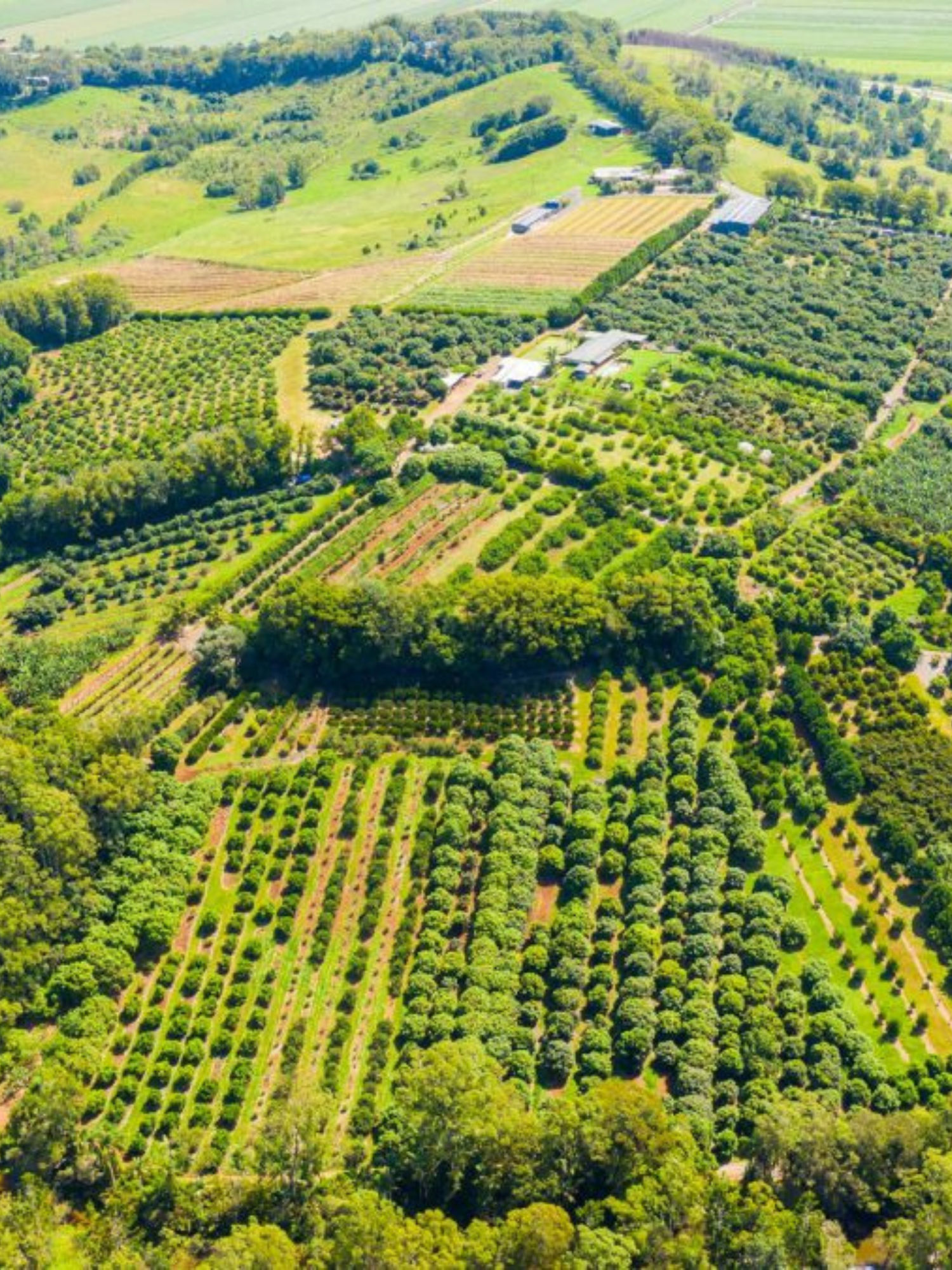 Tropical Fruit World
A true delight for the senses, Tropical Fruit World offers a unique and immersive experience. Engage in tropical fruit tastings, hop on guided tractor tours, and witness exotic fruits being grown and harvested in this lush paradise. Discover the vibrant flavours and aromas of the tropics as you explore this family-friendly attraction.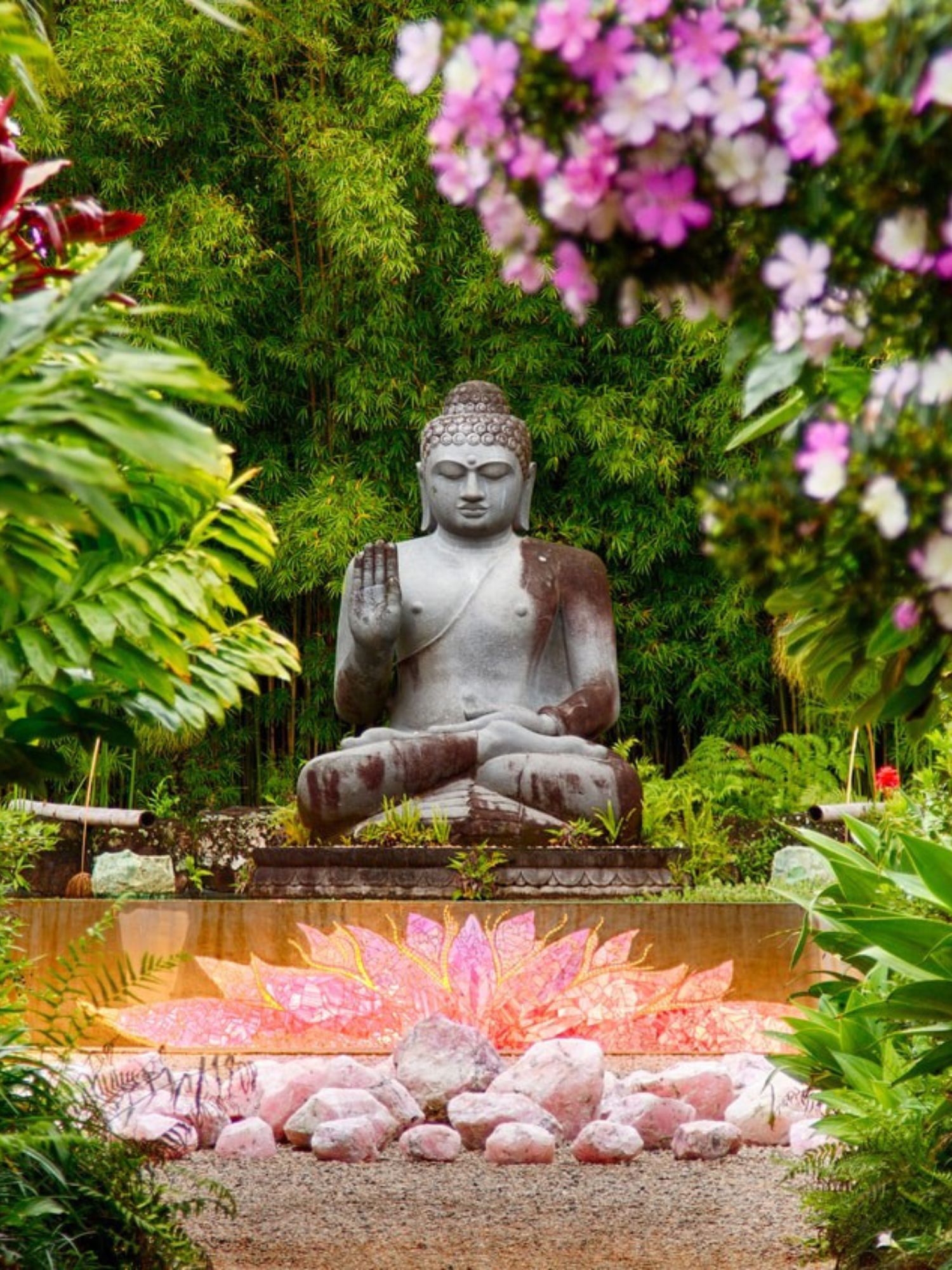 Crystal Castle
Spiritual Haven Nestled in the enchanting Byron Bay hinterland, Crystal Castle offers a serene sanctuary for those seeking spiritual connection and natural beauty. Marvel at the world's largest amethyst cave, explore stunning gardens adorned with crystals and sacred statues, and partake in meditation and workshops that promote mindfulness and well-being.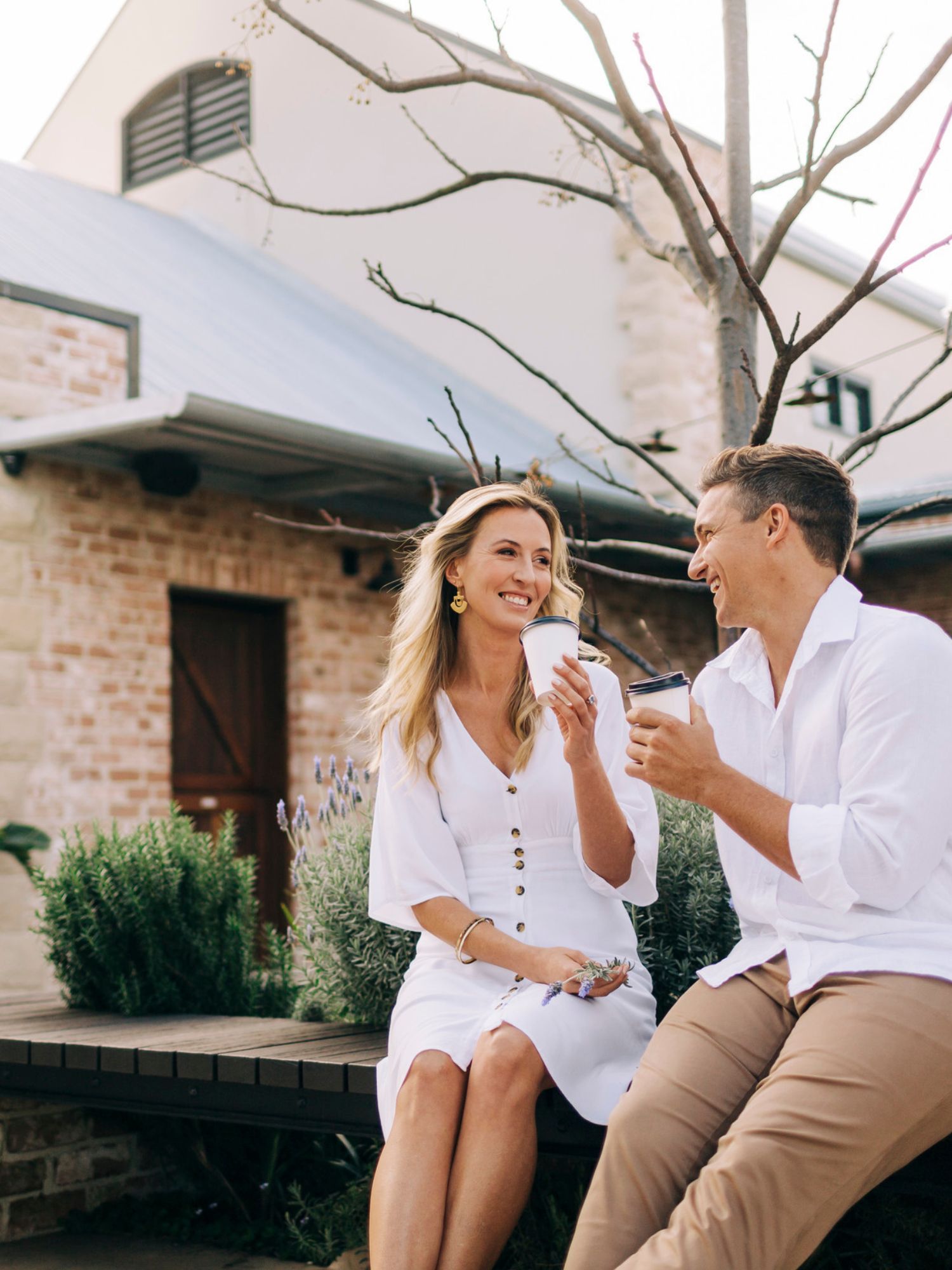 Husk Distillery
Artisanal Spirits and History Venture to Husk Distillery and step into a world of artisanal spirits deeply rooted in the region's history. Learn about the distillation process, tour the sugarcane fields, and sample a range of unique rums and whiskies. Husk Distillery offers an immersive experience that highlights the area's rich heritage and craftsmanship.
As you venture into these captivating day trips from Cabarita Beach, you'll uncover a tapestry of experiences that encompass natural beauty, cultural riches, and recreational pleasures. From tranquil escapes to vibrant coastal towns, each destination holds its own allure and promises to enhance your holiday in Northern NSW.
And when your day of exploration comes to an end, you can always return to the serenity of Cabarita Beach, where relaxation and comfort await, ready to welcome you back with open arms.
Embark on a leisurely bike ride. Explore the scenic coastal trails, relish the refreshing sea breeze, and take in the breathtaking views of the sparkling ocean. Find relaxation through yoga and pilates classes offered in Cabarita Beach. Engage your mind, body, and soul amidst the serene coastal surroundings, creating a sense of harmony and balance.